DuBois Dynasty
More About Us . . . . . . . . . . . . . . . . .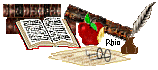 Home ~ Next ~ Back
---
Family Member Profiles.....
Since this is a new endeavor and my relatives appear shy about posting anything on the "net", I'll go first. I am a direct descendant of Amelian Dubois - he was my grandfather. Unfortunately I didn't get the opportunity to know him - he died when I was very young. I didn't know my grandmother at all; she died young on the date of her wedding anniversary. That's why this has become a mission for me. I want my children and grandchildren to know something of their past. When I lived in Louisiana and had small children, they saw the life my ancestors experienced - the bayous; fishing; hunting. My grandchildren do not live in the deep south and have no idea what Cajun life is like. I make it a point to take them on trips back to the "camp" on Bayou DuLarge, just so they can get a "feel" for it.
Okay, I also do this because I'm addicted to genealogy! I got started on this - although most of the research had been done by family members previously - and now I'm working on my maternal family tree (with English ancestors) and my spouse's family tree on both sides (Cajun and German ancestors).
You guessed it - I'm retired.
Here are a couple of my favorite sites: Louisiana History & Cajun History & Recipes
Home ~ Next ~ Back
This site copyright DuBois Dynasty © 2008, all rights reserved.
U.S. Copyright Office http://www.lcweb.loc.gov/copyright/
border , buttons & graphic by http://www.rhio.gillis.net